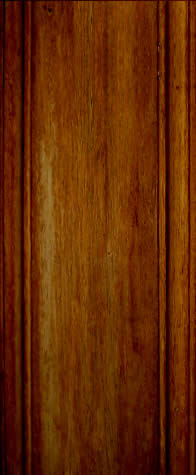 Now this is an interesting, one of a kind Colt.  Probably the last Sheriff's model ever made in blue and case color, it was produced in 1926 and shipped a week later to the Miller Brothers, of 101 Ranch fame, with 15 others.  Factory letter confirms a 4&3/4" barrel but does not mention ejectorless, which was par for the course in these late days.  There are others in this late period that only list the barrel length.   This gun was produced using a "clean up" frame with no serial number.  At the time, the government did not require numbers.  The frame looks like it was produced sometime during the 1910 period, judging by the shape of the fouling cutout.  It may have been a sample or tool room gun, for the frame was case hardened and polished with the strap and guard, showing polish marks going across all three parts.  The 1926 serial number is stamped on the left side of the strap and guard under the grips, which is the correct place for them during that period of production.  It has a verified proof mark on the left guard bow and an inspectors number in the hammer slot, but no assembly numbers on the frame or gate.  This lends credence to the theory that as a tool room model, it didn't move around the shop very much and therefore the parts stayed together without needing an assembly number.  

The butt strap has a unique punch dot below the screw, actually a doubled mark from stamping stutter.  

The gun was found with an interesting story, too long to list here, but it came with a fitted and matched new service  barrel and the original SA barrel.  Also fitted was a .455 cylinder in matching blue and period configuration.  This makes sense because the 101 ranch went on its final tour in 1926 that included Canada and England, where .455 blanks were used. Several 101 ranch documents and artifacts go with it.  

Our asking price is $19,000.  Includes factory letter and nice original looking box

Our third and most exciting Colt is a beautiful 1876 production New York engraved SA.  Purchased from an estate, it was supposedly presented to a Civil War general officer who was missing a hand and had a hook.   Shipped to Folsom and then to Spies and Kassam 19 days later, it must have had a companion engraved at the same time for the back strap is three numbers off, 27185, while the rest are 27182.  Both guns were in the same shipment to Folsom, so during the engraving the straps must have been swapped by accident, a common fault according to many "experts" in the engraving field.  None the less, the engraving was obviously done by the same hand, and it has all the ear marks of L.D. Nimschke.  Noted engraver John Adams, who studied Nimschke's work for over 40 years, and at one time worked for years along side R.L Wilson, is certain this is Nimschke's work.  The cutting progressions, cross hatching, feathering, tendrils and scroll work are characteristic of his shop work.  Clear examples of his cutting technique are found in Dr Fredric Harris's book, "Firearms Engraving as Decrative Art".  The gun was originally blue and case color, and there is evidence of annealing on the frame and gate.  After engraving, it was silver and gold plated.  All the screws, the cylinder, base pin, trigger, ejector housing and hammer were gold plated.  Even the internal parts were plated, except for the trigger spring screw.  

Wilson describes Nimschke's work as looking like a faceted gem in strong light, and indeed, this piece shimmers in the sunlight.  The hand chiseling cutting progressions are identical to those pictured in Dr. Fredric Harris's book, "Firearms engraving as decorative art".  Most of the silver finish has or is turning blue, the gold wash has faded away except in protected areas and the action is perfect.  The family of the previous owner "Wyatt Erp'd" the gun, working the action enough to create drag lines, but the gun still appears to be unfired since it was engraved.  All the markings are original and deep, edges sharp, notches sharp and bore bright.  It sports a great pair of antique one piece ivory grips from the factory, crazed with age and fitting pretty good.  They have the old style, two piece spacer with screw attachments.  You can twist them apart to view the screw attachments.

With this spectacular Colt comes the factory letter and a letter of authentication from master engraver John Adams.  Also included are copies of emails from R.L. Wilson, regarding a letter he was going to do, and his desire to have this Colt in his next publication.  Although he had been sent excellent photos, and so states, he still wanted to see it in his hands.  Unfortunately, he passed away before we were able to conclude our business.  

A pretty interesting factoid with this piece is contained in the book by Hoyt and Wilkerson, "The official record of the Colt Single Action Army Revolver, 1873 -1895".  In it on page 32, there is a photo of the original hand written record pages.  The center photo contains the serial number of our revolver, 27182.  The page is cut off so the record of 27185 is not seen, but the historian has stated that it is in the same shipment.

This exceptional example of a nearly new New York engraved SA is offered at $65,000,  More photos upon request. This is one of the finest known New York engraved Colts

Our asking price for this piece iis $38,500

Last known blue & CC sheriff model

Photos coming soon.  Call for more details.